News
Merry Christmas and a Happy New Year! The nanoDynamite team!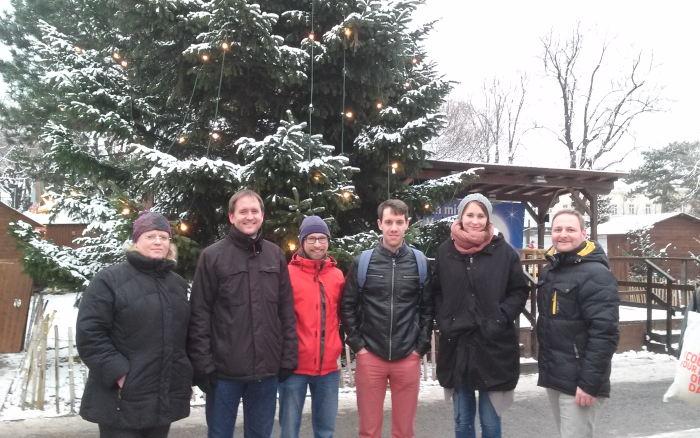 Welcome to the new homepage of nanoDynamite!

We appreciate your comments and feedback regarding our web-appearance.

The nanodynamite-Team congratulates Andrea Ojdanic to the excellent graduate degree of her master thesis and we thank her for her cooperative participation in the nanodynamite-Team.


We welcome two new members to the nanodynamite-Team: Sophia Brilke starts her PhD-position with June 01, 2016. At the same time Bernhard Baumgartner has started working on his master thesis.


We welcome a new member to the nanodynamite-Team: Angelika Wiesinger!


We welcome two new members to the nanodynamite-Team: Andrea Ojdanic and Christian Tauber!


We thank our former colleague Dr. Tamara Pinterich for all her work and dedication and wish her all the best for her new position at Brookhaven National Laboratory.

New video available about Aerosol Nanoparticle Formation on our Outreach & Media-Site.

The nanodynamite-Team congratulates Dr. Tamara Pinterich to her flawless Defensio!

The nanodynamite-Team congratulates Dr. Paul Winkler to his postdoctoral lecture qualification!

DMA train now in operation at the CLOUD chamber at CERN, Geneva. For pictures check out our Photoblog.

CERIC/ERIC Newsletter No.1, April 2015
Highlights: At the origin of cloud formation - Investigating aerosol nanoparticle dynamics with a multi-technique approach.
Who we are:

Aerosol scientists of the Faculty of Physics at the University of Vienna.
What we do:

Research on aerosol nucleation and nanoparticle dynamics.
How we do it:

Develop novel experimental approaches to investigate phase transition mechanisms on the nanoscale.